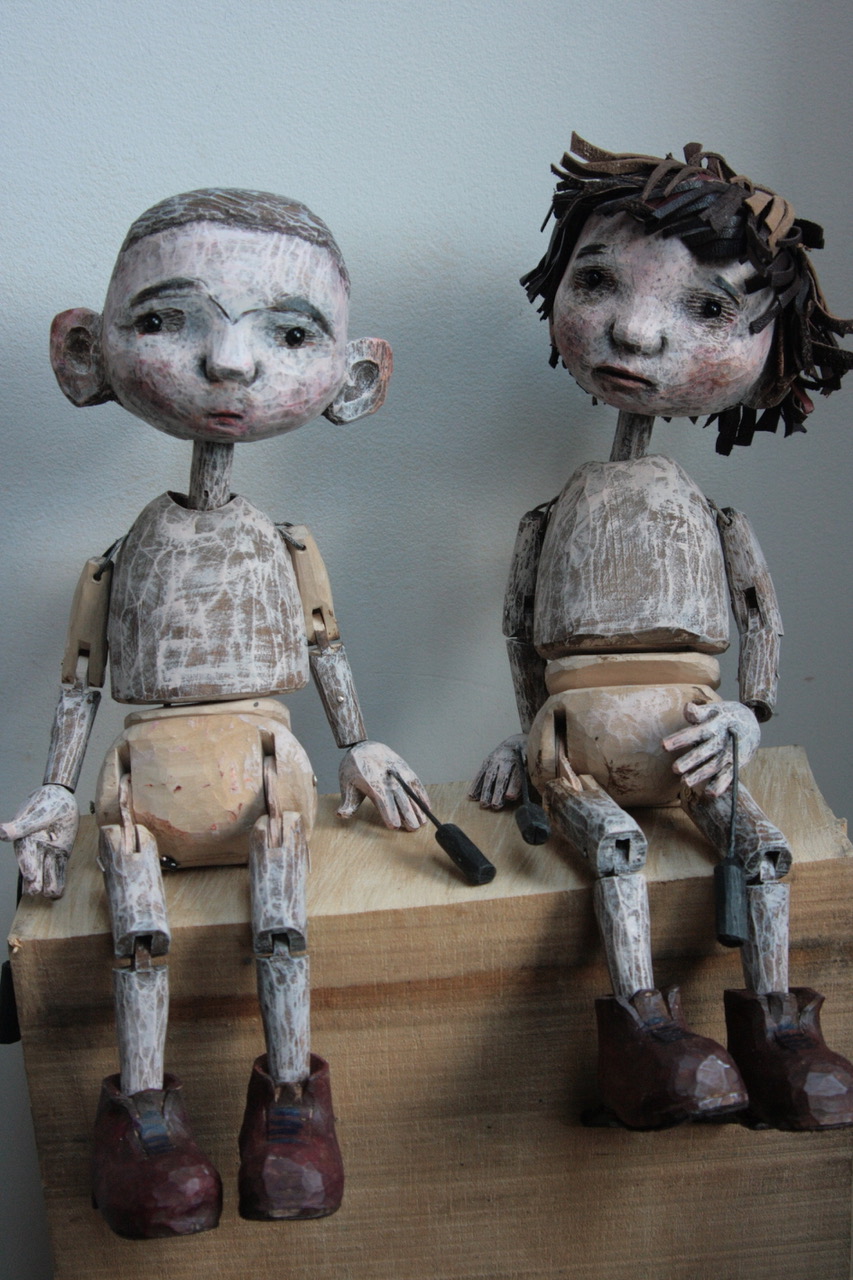 Enter a world of light and shadow, of darkness and deception, a helter-skelter journey through ghostly horizons and feasts of sweetness.…
In 2018, Goldfield Productions were proud to present their brand new touring production: a re-imagining of the famous tale, created by a stellar artistic team.

Hansel & Gretel was inspired by the visual creations of artist Clive Hicks-Jenkins. His quirky, humorous Hansel and Gretel characters had appeared as prints, in picture books and as a toy theatre for Pollocks Toy Shop. It seemed a natural development to bring these ideas to the stage using a much-loved story framework to tell of a darker, glittering Hansel & Gretel for the 21st century.

This unique touring production brings together the commissioned poetry of Simon Armitage in a new extended lyrical 'libretto' entwined with chamber music by Matthew Kaner, one of the most original voices of his generation. The Hansel and Gretel characters originally created by Hicks-Jenkins have been reimagined and brought to life under his direction by three further outstanding artists: a puppet-maker, a model-maker and a paper-cutter.
Kaner's ensemble features an unusual dark-hued collective of viola, cello, cor anglais, clarinet and horn, supplemented by the eerie childhood sounds of toy pianos led by the remarkable story-teller and soprano Adey Grummet. Hansel & Gretel delves deeply into the twisted themes of the original tale, creating an uneasy yet curiously familiar fairytale landscape where nothing is quite as it seems…

Hansel & Gretel outreach focusses on the themes of home and homelessness and the power of storytelling. Activities include story-making workshops, a pop up fairy-tale touring production for our youngest audiences, large scale bespoke community events and site-specific storytelling theatre productions for young people.
Listen on BBC Hear and Now: https://www.bbc.co.uk/programmes/m0001pt1
Listings information: touring dates 2018
Cheltenham Festival WORLD PREMIERE 7th July
Lichfield Festival 'book at bedtime', Lichfield Guildhall 13th July
Lichfield Festival matinee, Garrick Theatre 14th July
Three Choirs Festival, Tomkins Theatre 29th July
Oxford Contemporary Music, St Barnabas Church 14th September
Jack Lyons Concert Hall, York 3rd October
Barbican Milton Court Concert Hall LONDON PREMIERE 12th October
Canterbury Festival, Colyer-Fergusson Concert Hall 21st October
Bath Spa University, Michael Tippett Centre 24th October
Letchworth, Broadway Theatre 4th November
(suitable for adults, teenagers and adventurous children over 10)
Artistic Director Kate Romano said: 'Goldfield Productions are thrilled to work with this superb team. Our three artists – Armitage, Kaner and Hicks-Jenkins – have reimagined the famous tale for modern times, hinting at dark contemporary themes amongst the more familiar elements. Fairystories remain our most vital connection with the minds of ordinary people – wonderful, shocking, humorous… and Hansel & Gretel embraces all of this'
Composer Matthew Kaner said: 'Simon's poetry is an inspiration to work with. It's a helter-skelter journey from ghostly foreboding horizons to a pleasure park of sweet feasts and its pushed my music into new territories.'
Director and supervising designer Clive Hicks-Jenkins said: 'Our producer has given us an opportunity to combine music, poetry and art into a new, performed work. While Hansel & Gretel doesn't flinch from the terrifying source material, the horrors are leavened by the wit and lyricism of Simon's text, threaded through the sinister majesty of Matthew's music. An outstanding company of actor, puppeteers and musicians breathes life into an old tale reimagined and revitalised'.
In this striking modern update, the children are refugees and the fairytale is a nightmare…. Armitage's words are the constantly shining white pebbles guiding the piece'

Guardian ★★★★
The most beautiful retelling….dark, impish, apt…stunning playing

Kate Mollson, BBC Radio 3
'Fabulous, topical and sad'

Alan Davey, BBC Radio 3
Superbly spoken by Adey Grummet, the familiar text has been reimagined as a 60-minute narration peppered with virtuosic wordplay, black humour and some startlingly earthy similes…the music projected with admirable finesse by the Goldfield Ensemble

The Times
A true multi-media spectacle …where the quirky and suggestive music ties the piece together, it is the skilled and emotive puppeteering that steals our hearts

Little Life Theatre Blog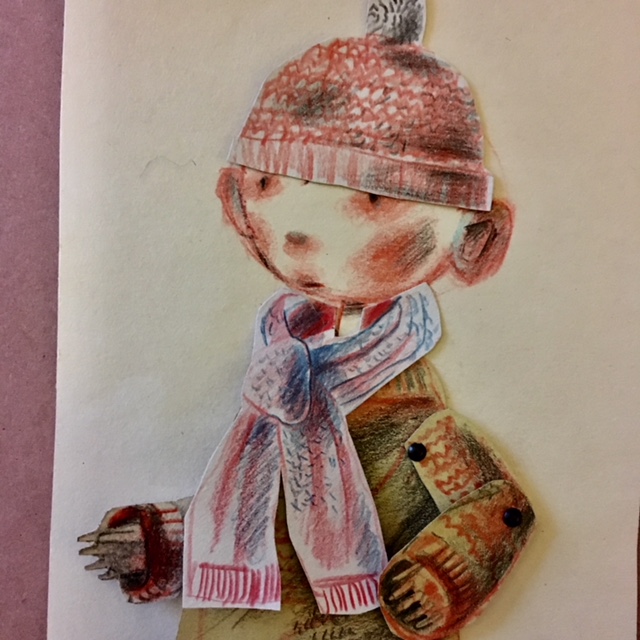 Music by Matthew Kaner
Words by Simon Armitage
Direction and Supervising Designer Clive Hicks-Jenkins
Dramaturgy by Caroline Clegg
Produced by Kate Romano (Goldfield Productions)
Puppets by Jan Zalud
Models by Phil Cooper
Paper cuts by Peter Lloyd
Cameraman & Animations Editor Pete Telfer
Projections by Jon Street
Lighting by David Abra
Puppet costumes by Oonagh Creighton Griffiths
Narrator Adey Grummet
Puppeteer Diana Ford
Puppeteer Lizzie Wort
Music performed by Goldfield Ensemble (Bridget Carey, Toby Turton, Kate Romano, Anna Durance, Letty Stott)
Hansel & Gretel is kindly supported by
Arts Council England
PRS Foundation
Foyle Foundation
Radcliffe Trust
RVW Trust
Double O Foundation
Leche Trust
Colwinston Trust
John S Cohen Foundation
An anonymous donor
We are extremely grateful for the support of the Guildhall School of Music & Drama and Royal Central School of Speech & Drama