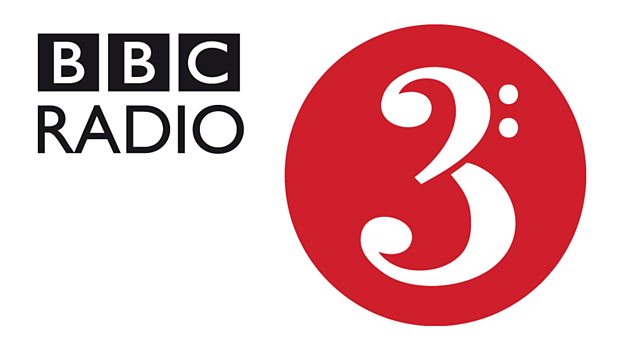 Music Matters: 17th March 2017
Presented by Tom Service, live from BBC Radio 3's Pop Up Studio at Sage Gateshead as part of the Free Thinking Festival.This special edition of Music Matters explores our perceptions of music and time in the routines and activities of daily life.
The performer and producer Kate Romano squeezes a day of listening into three minutes, and explains how we can curate our everyday experience of music and sound, and as Tom looks at the influence of the social media mindset on our listening habits, the psychologist and neuroscientist Daniel Levitin talks about the social function of music and how we can use it control the pace of our lives. Tom sets a challenge for Eliot Van Buskirk, Spotify's Data Storyteller, to tell us when the UK listens to fast and slow music, and explores attention spans in the digital world with Twitter's Alyson Gausby and Zeena Feldman from King's College London.
Following the publication of a new book exploring connections between music and landscape architecture, Tom Service meets the author David Nicholas Buck together with the writer and performer Kate Romano to explore the areas where these two disciplines share common ground.
Tom Service reviews The Classical Music Lover's Companion to Orchestral Music, Robert Philip's new 968-page compendium of music from 1700 to 1950, from Corelli to Shostakovich. With the conductor Jessica Cottis and musician and producer Kate Romano.
ESSENTIAL CLASSICS
I write and narrate stories for Time-Traveller and Our Classical Century:  a series of micro-productions, each delivering a bite-sized quirky historical story illustrated with music and broadcast as a regular slot in Essential Classics.
All 100 episodes of Our Classical Century can be heard here
My stories so far:
How the railways synchronised time (broadcast 13 September 2017)
17th c Theories of bird migration (broadcast 21 September 2017)
Seasides and bathing machines (broadcast 26 September 2017)
Stoke Potteries (broadcast 6 October 2017)
Soviet Synthesizers & the Sonic Underground (broadcast 6 November 2017)
Bone Piles (broadcast 26 October 2017)
Department Stores (broadcast 28 November 2017)
Il Cupolone (broadcast 21 November 2017)
Band Stands (broadcast 24 November 2017)
Road signs and musical notation (broadcast 30 October 2017)
Libraries (broadcast 8 December 2017)
Bus Shelters (broadcast 13 December 2017)
Tinsel (broadcast 18 December 2017)
Christmas Stamps (broadcast 21 December 2017)
Collecting Things (broadcast 4 January 2018)
Fairy Tales (broadcast 15th January 2018)
Electricity Pylons (broadcast 25th January 2018)
Ships in Bottles (broadcast 30 January 2018)
Jigsaws (broadcast 5 February 2018)
The Laurel & Hardy theme (broadcast 23 Feb 2018)
The fat of the Hotchi-Witchi (broadcast 2 March 2018)
The Beano (broadcast 6 March 2018)
Traffic Lights & Roundabouts (broadcast 15 March 2018)
The Waltzer – and the waltz (broadcast 19 March 2018)
Slinky (broadcast 26 March 2018)
Snowglobes (broadcast 17th April 2018)
The Tooth Fairy (broadcast 2 April 2018)
Nose Art (broadcast 13th April 2018)
Billy Butlin, the Holiday King (broadcast 23rd April 2018)
Jelly babies (broadcast 30th April 2018)
The Huma Bird (broadcast 7th June 2018)
Service Stations (broadcast 28th May 2018)
Wishing Wells (broadcast 23rd may 2018)
Composer's Pencils (broadcast 17th May 2018)
Ancient Forests (broadcast 20th  June 2018)
Clothes Pegs (broadcast 11th June 2018)
Grotters Day (broadcast 6 August 2018)
Balloonomania (broadcast 1st August 2018)
Mr Wicksteed (broadcast 24th July 2018)
Bus Tickets (broadcast 16 August 2018)
Shonks the Dragon Slayer (broadcast 7 July 2018)
Medieval Paper (broadcast tbc)
George Pockock's marvellous kite machines (broadcast 28 August 2018)
Flea Circuses (broadcast 3 September 2018)
The man who named clouds (broadcast 24 August 2018)
The paper-cuts of Hans Christian Anderson (broadcast 11 September 2018)
Scarecrows (broadcast 9 October 2018)
Toy Theatres (broadcast 15 October 2018)
Dry Stone Walls (broadcast 25 October 2018)
Witch Bottles (broadcast 2nd November 2018)
Stravinky's organ grinder (broadcast 9 November 2018)
Our Classical Century: Parry's Jerusalem (broadcast 16th November 2018)
Our Classical Century: first outdoor BBC Radio broadcast (broadcast 19 November 2018)
Our Classical Century: first night of the BBC proms (broadcast 28 November 2018)
Our Classical Century: birth of the BBC Symphony Orchestra (broadcast 3rd December 2018)
Our Classical Century: opening season of Glyndebourne (broadcast 6th December 2018)
Our Classical Century: Elgar, Holst and Delius died, Harry and Max were born 1934 (broadcast 7 December 2018)
Our Classical Century: Bizet's First Symphony (broadcast 10th December 2018)
The secret language of stamps (broadcast 18 December 2018)
Advent calendars (broadcast 24 December 2018)
Mary Lucas and the concrete boathouse (broadcast 21 January 2019)
Ghost trains (broadcast 16 January 2019)
Old London bridge (broadcast 29 January 2019)
Our Classical Century: Walton's Crown Imperial 1937 Coronation (broadcast 4th Feb 2019)
Our Classical Century: Barber's Adagio for strings (broadcast 6th Feb 2019)
Our Classical Century: Messiaen's Quartet for the End of Time (broadcast 11th Feb 2019)
Our Classical Century: Poulenc's Voix Humaine (broadcast 18th Feb 2019)
Our Classical Century: Arts Council England in the 1940s (broadcast 23rd Feb 2019)
Our Classical Century: National Youth Orchestra (broadcast 26th February 2019)
Our Classical Century: 1953 Coronation (more Walton!) (broadcast 7th March 2019)
Our Classical Century: Festival of Britain 1951 (broadcast 8th March 2019)
Our Classical Century: 1954 Last Night of the Proms (broadcast 1st April 2019)
Our Classical Century: 1957 WP of Westside Story (broadcast 9th April 2019)
Our Classical Century: Bridge on the River Kwai (Arnold) (broadcast 11th April 2019)
Our Classical Century: Britten's War Requiem (broadcast 16th April 2019)
Our Classical Century: Maria Callas (broadcast 19th April 2019)
Our Classical Century: Andre Previn (broadcast 26th Aril 2019)
Our Classical Century: 8 Songs for a Mad King (broadcast 19th April 2019)
Our Classical Century: Britten's Owen Wingrave (broadcast 1st May 2019)
A nice cup of tea and a biscuit (broadcast 29th may 2019)
Leonardo's Last Work of Art (broadcast 3rd June 2019)
Garden Gnomes (broadcast 7th June 2019)
Tiny Libraries (broadcast 11th June 2019)
Our Classical Century: Simon Rattle (broadcast 17th June 2019)
Our Classical Century: Tavener's Protecting Veil (broadcast 20th June 2019)
Our Classical Century: Italia 90 and The Three Tenors (broadcast 24th June 2019)
Our Classical Century: Nigel Kennedy's Four Seasons (broadcast 25th June 2019)
Our Classical Century: Schindler's List (broadcast 27th June 2019)
Our Classical Century: Proms in the Park (broadcast 3rd July 2019)
Our Classical Century: Colin Matthews – Pluto (broadcast 10th July 2019)
Our Classical Century: Suffragette anthem (broadcast 17th July 2019)
The Murdoch-Maidstone violins (broadcast  30th July 2019)
The Songs of the Durham Colliers (broadcast 24th July 2019)
Singing Sam the Derbyshire Minstrel (broadcast 3rd October 2019)
Tommy Thumb's Pretty Song Book of 1774 (broadcast 4th September 2019)
The Crosland Moor Handbell Ringers (broadcast 12th August 2019)
The Raggle Taggle Gypsy song (broadcast 17th September 2019)
Harrison Birtwistle and the Accrington Viaduct (broadcast 14th October 2019)
Percy Grainger's Platform Humlet (broadcast 8th October 2019)
Down by the Salley Gardens (broadcast 23rd September 2019)
The Buttermarket Shrewsbury Wurlitzer (broadcast 12th September 2019)
Lacemakers' Tells (broadcast 31st October 2019)
The Musicians of the Titanic (broadcast 13th November 2019)
Helston Flora Day (broadcast 28th November 2019)
Debussy at Eastbourne (broadcast 11th November 2019)
Vaughan Williams in Kings Lynn (broadcast 22nd November 2019)
Delius' Brigg Fair
Moeran's Violin Concerto
Besses-o-th'-barn band
Bournemouth Winter Gardens
Tom Burke, the 'Lancashire Caruso'
Old Blind Sarah and the soundscape of Victorian London
Belle Stewart -The Berryfields of Blair
Arthur Bliss at Pen Pits
Louis Jullien