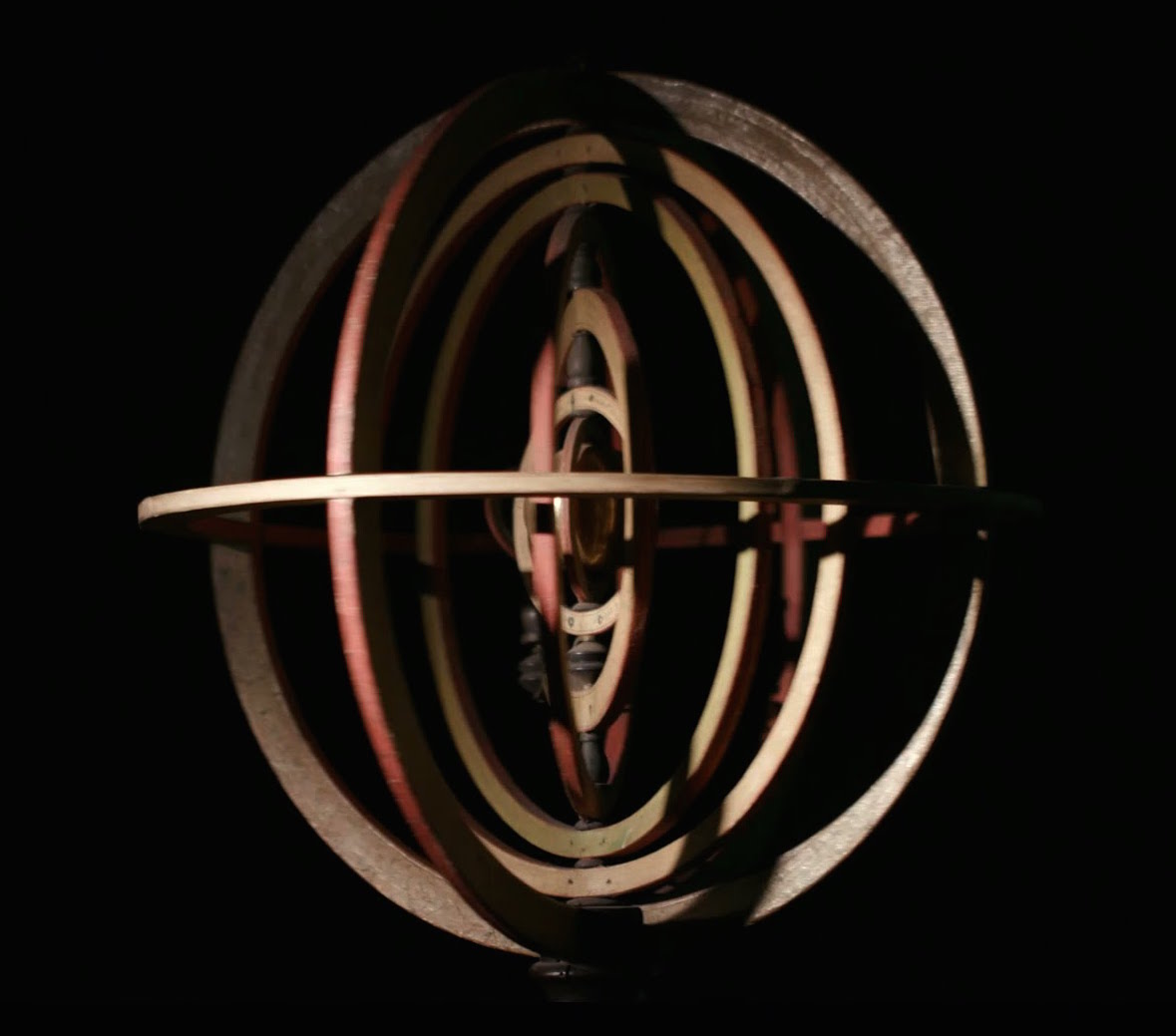 Denounced by her neighbours as a witch, Katharina Kepler is plunged into a crazed and corrupt legal process in this compelling historical opera by award-winning composer Tim Watts. Can her brilliant son, the famed astronomer, Johannes Kepler, save her from the stake? Or will Kepler's own imagination be turned against him?
Based on Ulinka Rublack's groundbreaking book 'The Astronomer and the Witch', this innovative piece of theatre brings Kepler's world to life through vivid evocations of 17th-century hymns and drinking songs, performed by The Gesualdo Six, alongside a colourful instrumental ensemble that includes the haunting sonorities of cornett and sackbut. Video sequences from internationally acclaimed artist, Aura Satz, reanimate museum artefacts in revelatory ways. Words recorded in courtroom transcripts 400 years ago reverberate once more on a different stage. And a voice from the margins of history –female, ageing, widowed, illiterate – is heard afresh, her tale retold.
The performance will be preceded by a discussion in which Ulinka Rublack, Tim Watts and Aura Satz will be joined by Dame Marina Warner as well as Juliet Mitchell, Emeritus Professor of Psychoanalysis and Gender Studies at the University of Cambridge, and Simon Schaffer, Professor of History of Science at the University of Cambridge, both of whom contributed to the opera's unique process of development.
Includes wine reception.
For background information on the opera, please visit the Kepler's Trial website
The production boasts remarkable intellectual, musical and staging coherence. The opera contains more layers of multi-disciplinary insights than can be done full justice here. That is undoubtedly the merit of Tim Watts, who seamlessly condenses and conveys them in music and libretto, but also of the regular scholars' meetings led by Rublack, and of a production team and singers able to interpret the result. The opera tackles old women's vulnerability to injurious representations, but also explores the disconcerting indefiniteness of the line between reason and delusion, science and magic, light and darkness, the personal and the cosmic, harmony and dissonance, which feature in Kepler's life and work.

…All of these elements flow into a musically and dramatically compelling production. At the core of the emotional tension are Katharina and Johannes's relationship with each other, and their clash with the superstitious society around them. The relationship between the illiterate mother – at first bewildered by the charges of witchcraft, and, gradually, fatally weakened by her ordeal – and her brilliant son is complex but fundamentally close. That closeness probably also accounts for Johannes's unfounded fear of having unwittingly stirred Katharina's attackers through his youthful fictional story, The Dream, which featured a daemon and an old woman.

Cerys Purser, for whom Watts previously wrote two song cycles, gives an intense performance as Katharina. Her horror at the fantasies in her neighbours' minds, her sense of deep isolation, and her bond with her son, come across strongly. Purser's vocal and expressive ranges are a perfect match for the part.

Theodore Platt gives us a fittingly complex Johannes Kepler: powerful and yet wistful, practical and visionary, moving and tortured. He is currently a scholar at the RCM. It will be exciting to follow the evolution of his warm tone and stage presence.

Hugh Cutting endows the Daemon with a bright counter-tenor voice, John Lofthouse is a convincing Governor Einhorn and Magistrate, and Lynette Alcántara an aggrieved and deluded Ursula Reinbold. Michael Bell doubles as the accusing Schoolmaster and Gabelkhover and Osian Guthrie sings a touching young Johannes

Valeria Vescina  |   Heard International
Creative team
Composer & librettist: Tim Watts
Director: Will Ashford
Conductor: Graham Walker
Production: Kate Romano
Based on the book The Astronomer and the Witch by Ulinka Rublack
More information and tickets here:
Opera: Passion, Power and Politics
LONDON premiere: 9th November, V&A Museum, Cromwell Rd, Knightsbridge, SW7 2RL