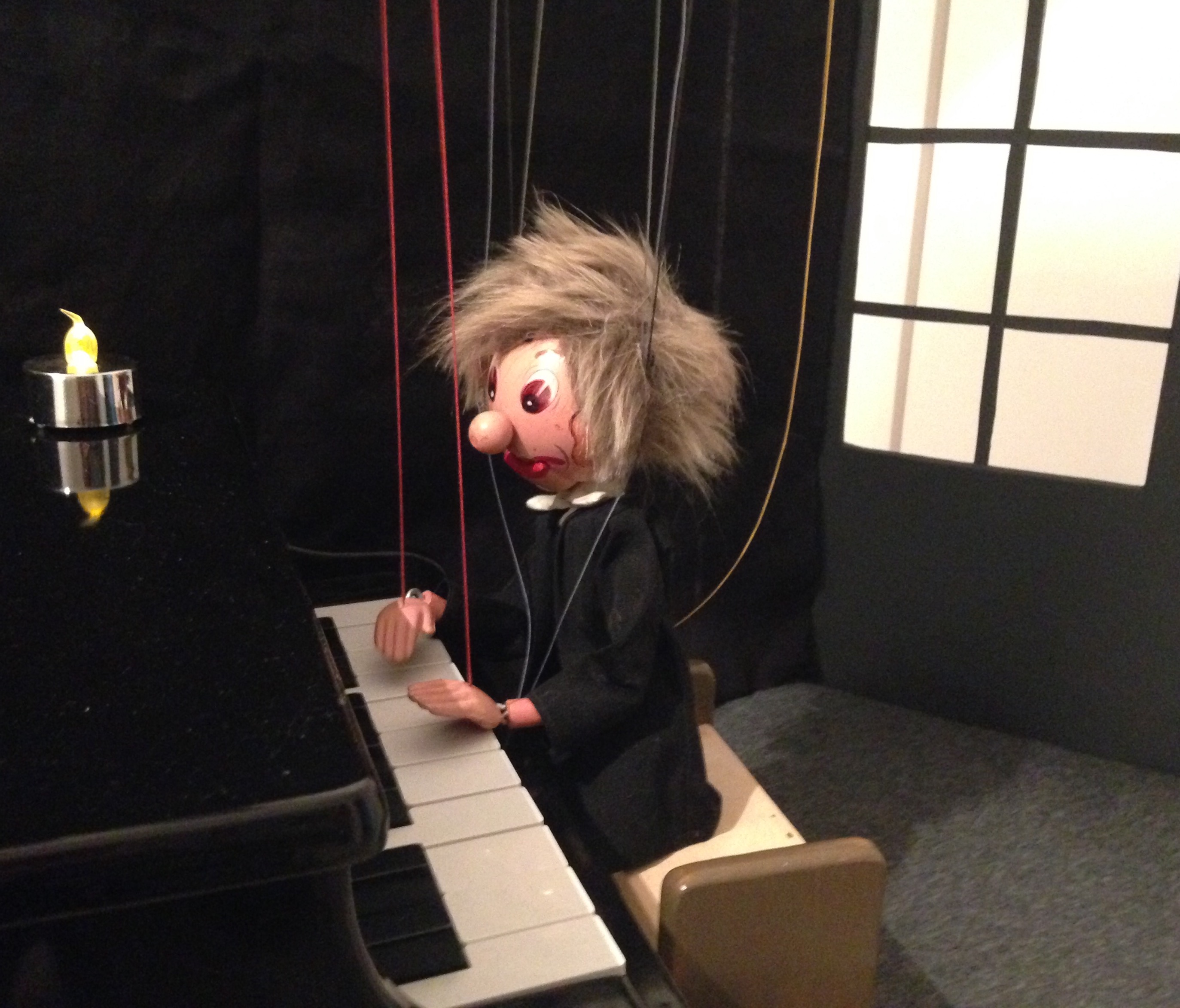 The Music Box is a story of two men: Maelzel the greedy inventor and Beethoven the famous composer. It is also the story of magical musical inventions and a beautiful clockwork Ballerina. Through music, narration, puppetry and images in a theatre box, we create a world of wonder and curiosity where our young audiences experience compositions by monumental composers arranged for string quartet and toy piano.
"astonishing….exceeded all expectations…..simply magical"
"the children were buzzing….I've never seen them so animated…"
"Thank you so much for your amazing visit! The children and adults all absolutely loved the show – the puppets and the music – and learnt so much too"
Orchard Park Primary School
Tour
Orchard Park Community Primary School – 10th March 2016
Fordham Primary School – 11th March 2016
Castle School, Cambridge – 11th March 2016
Abbey Meadows, Cambridge – 17th March 2016
Little Paxton Primary School, Cambs -17th March 2016
Littleport Community Primary School, Ely – 18th March 2016
Burrowmoor School, March – 18th March 2016
Stapleford Granary, Cambridge – 18th February 2017
Written, produced and narrated by Kate Romano
Performed by Goldfield Ensemble
Repertoire includes extracts from
Beethoven String Quartet no 1 op 18
Beethoven 9th Symphony (arranged for string quartet)
Beethoven: Quasi una fantasia arranged for Toy Piano and string quartet
Delibes: Waltz from Coppelia (arranged for string quartet)
Haydn: Trumpet concerto 3rd mvt (arranged for string quartet and kazoo)
Beethoven: Wellington Victory
The Music Box Scratch template is available for free download – please contact for details.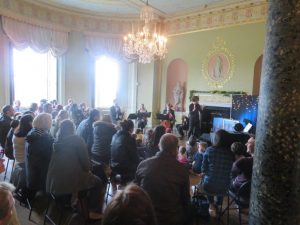 The Music Box is supported by Cambridgeshire Music